. . . .The UFO Field Investigators
In the decade of the 1980s following the Philippine flap of 1979, they set about the task of finding out . . . .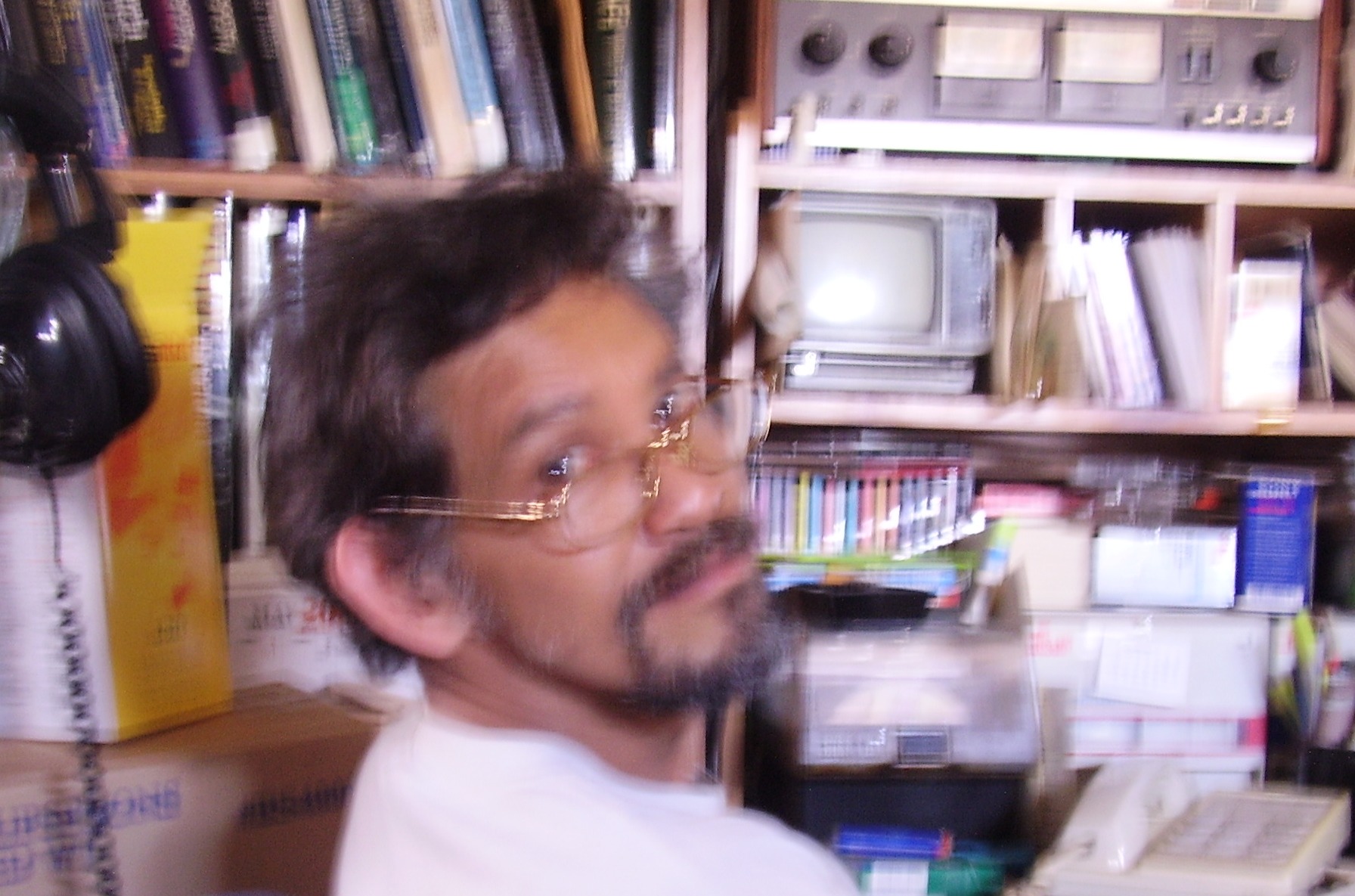 EDWIN V. GATIA
Independent Field Investigator, PCAPS
Montevista Observatory
Bacolod City, Philippines
Holder of Bachelor of Arts (AB) degree major in Mathematics (West Negros University), and an avid amateur astronomer who established his private astronomical observatory in 1985.
Author, "An Amateur Observer's Guide to Halley's Comet" (1985); Member of the International Halley Watch (IHW) Project of the Jet Propulsion Laboratory, NASA (1985-86) and Solar Eclipse Team of the Philippine Astronomical Society, Inc. (PAS) at General Santos City (March-1988); Lecturer and local Resource Person on Observational Astronomy;

Having passed the MUFON UFO Field Investigator's Examination in 1986, Mr. Gatia was included in the International WHO's WHO in UFOlogy Directory of researchers and Field Investigators.
Mr. Gatia is a Lifetime member of the Philippine Association for the Advancement of Science (PHILAAS) since joining the Association in 1976.
DR. JOEL YAP, M.D.
Bacolod City
Graduated his Bachelors degree in pre-Medicine, Summa cum Laude, at the Colegio de San Agustin-Bacolod and graduated Doctor of Medicine (MD) as a scholar from the West Visayas State University, Iloilo City.
An avid astronomy enthusiast and Science Editior of the "The Eagle"- the CSA's school publication, while in College, Dr. Yap also assisted Mr. Gatia in the investigation of alleged sighting incidents in the Negros Island area.
EDWIN L. BONDOC
Arts & Sciences Department
Angeles University Foundation
Angeles City, Pampanga
A graduating student of Bachelor of Science in Biology from the Angeles University Foundation, Mr. Bondoc assisted in UFO research covering the Luzon-northern Visayas area for the Center in 1986-87.
PROF. ROSENDA TIU-CINCOFLORES, (M.Sc.)
Department of Physics
Divine Word University
Tacloban City, Leyte
Holder of Masters of Science (M.Sc.) degree in Physics, Prof. Tiu-Cincoflores extended invaluable assistance in the follow-up /re-evaluation investigation conducted on-site with the witnesses to the alleged UFO "landing" case (1984) in Brgy. Valencia, Ormoc City, Leyte in April 1987.


DISCLAIMER
The publication of any and all content- e.g., articles, reports, editorials,commentary, opinions, as well as graphics, photos, and or images on this website does not constitute sanction or acquiescence of said content; it is solely for non-commercial informational purposes.
FAIR USE NOTICE
Pages on this site may contain copyrighted materials the use of which has not been specifically authorized by the copyright owner. This website distributes these materials without regard to commercial purposes, or profit, and intended to benefit those who have expressed a prior interest in receiving the included information for scientific research and educational purposes.
We believe this constitutes a fair use of any such copyrighted material as provided for in 17 U.S.C § 107.

NOTE TO AUTHORS
If you are the author of any of the items /information / article/ and or any other relevant material herein displayed and exhibited, and do not wish to have these articles/materials used/ printed/ promoted/ on this website, please write to us at:
Philippine Center for Aerial Phenomenon Studies,
for appropriate action.
Copyright ©2008 /Philippine Center for Aerial Phenomenon Studies /
All Rights Reserved