(CLICK THE RESPECTIVE ICON TO CONNECT LINK).
RELATED PRIVATE & GOVERNMENT ORGANIZATIONS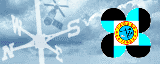 Philippine Atmospheric, Geophysical, & Astronomical Services Adm (PAGASA)
Science Garden Complex
Agham Road, Diliman, Quezon City
PHILIPPINES 1100

Telephone Numbers:

Fax Numbers:

Cable Address:

Email:


Website:


(632) 434-2696

(632) 434-2696

WEATHER MANILA


NONE

http://www.pagasa.dost.gov.ph
.MANILA OBSERVATORY
Atteneo de Manila University
Loyola Heights, Quezon City
Phlippines
LINKS & FOREIGN ORGANIZATIONS- RESOURCES
This is a reference Website which offers a collection of hand-picked UFO resources (real UFO pictures, video documentaries, video footage and testimonies, technical data and over 500 links to scientific studies, books, portals, newsfeeds, blogs and forums about UFOs). By combining info from many diverse sources, the site shares a selection of valuable, representative (in a some cases unique UFO info and original research), as concisely as possible and offer some possible answers. Also provide a "starting point" for in-depth info and gems of real value in a labyrinth of (often false) information published on the fascinating subject of UFOs.
THE NATIONAL UFO REPORTING CENTER
Dedicated to the Collection & Dissemination of Objective UFO Data


J. ALLEN HYNEK - CENTER FOR UFO STUDIES
MUTUAL UFO NETWORK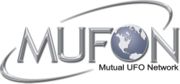 The UFO Paranormal Search Engine,
News, forums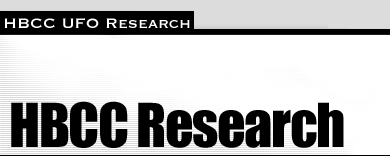 FILER RESEARCH INSTITUTE
GEORGE FILER
President. FRI
Director, MUFON Eastern Regional
UFO & Paranormal News From Around the World. . .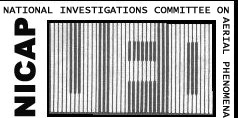 National Investigations Committee on Aerial Phenomenon



SOME PAGES OF THIS SITE ARE STILL UNDER CONSTRUCTION. WE APOLOGIZE FOR ANY INCONVENIENCE THIS MAY HAVE BROUGHT YOU.
DISCLAIMER
The publication of any and all content- e.g., articles, reports, editorials,commentary, opinions, as well as graphics, photos, and or images on this website does not constitute sanction or acquiescence of said content; it is solely for non-commercial informational purposes.
FAIR USE NOTICE
Pages on this site may contain copyrighted materials the use of which has not been specifically authorized by the copyright owner. This website distributes these materials without regard to commercial purposes, or profit, and intended to benefit those who have expressed a prior interest in receiving the included information for scientific research and educational purposes.
We believe this constitutes a fair use of any such copyrighted material as provided for in 17 U.S.C § 107.

NOTE TO AUTHORS
If you are the author of any of the items /information / article/ and or any other relevant material herein displayed and exhibited, and do not wish to have these articles/materials used/ printed/ promoted/ on this website, please write to us at:
Philippine Center for Aerial Phenomenon Studies,
for appropriate action.
Copyright ©2008 /Philippine Center for Aerial Phenomenon Studies /
All Rights Reserved